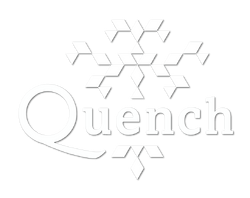 Welcome to the Official Quench Wiki
The
Quench
reference written and maintained by the players.
Please feel free to contribute by creating new articles or expanding on existing ones.
Welcome to the Quench Wiki
Welcome to the Quench Wiki
Quench is a game being created and developed by Axon Interactive. The game was released on PC and Mac in August 7, 2019.
Quench is a story-driven puzzle game set in a colourful, lo-fi world. You play as Shepherd, an avatar of nature, and you have the power to control the weather to guide herds of animals on a perilous journey. You must protect your flock, tend the land, and unravel the mystery of the strange smokebeasts that have invaded the world. Using your divine powers over the weather, you will provide for your herds, help them as they take up their great pilgrimage, and ultimately restore the world.
Wiki Community
We are always looking for more contributors! If you're looking to help, please be bold and start editing! Remember to check out our help wiki if you're new to wikis. Areas most in need of help are...
Remember, this wiki would be nothing without contributions from people like you!